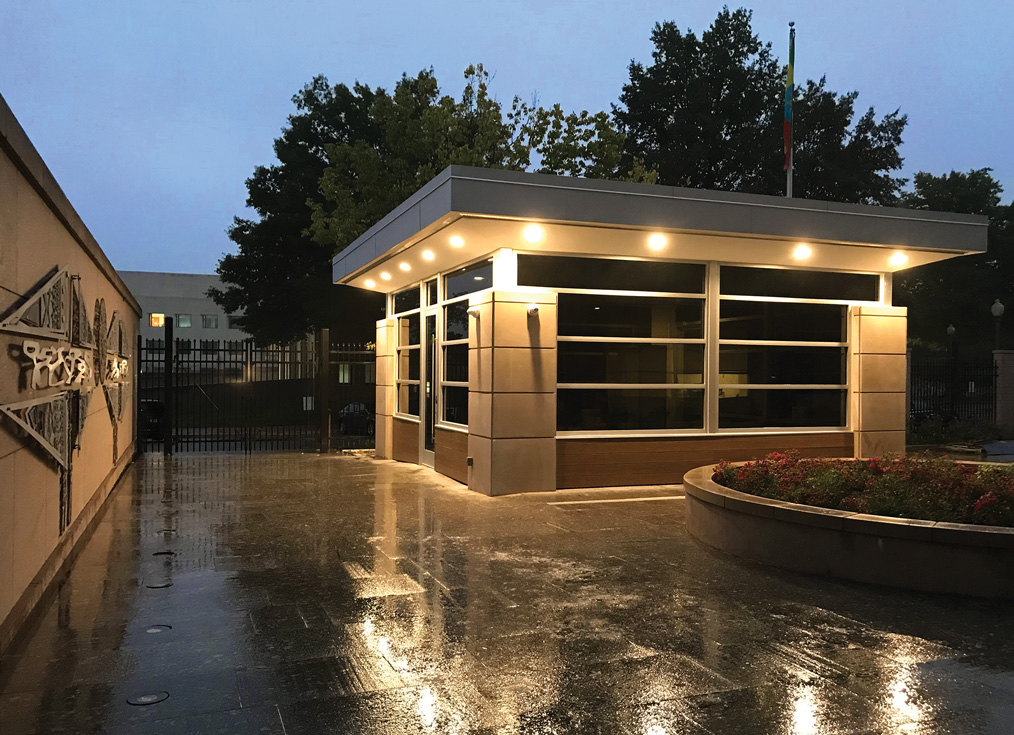 Chancery Guardhouse and Embassy Renovations
WASHINGTON, DC
An Embassy in Northwest Washington, DC selected Wilets Architecture to direct the maintenance of their Chancery building and also design a new Guardhouse and Visa Waiting Area in front of their main building. An improved entry, processing, and circulation sequence was developed in support of a hardened perimeter. The project began construction after having received approval from the Commission of Fine Arts, National Capital Planning Commission, U.S. Department of State, and Department of Consumer and Regulatory Affairs (DCRA).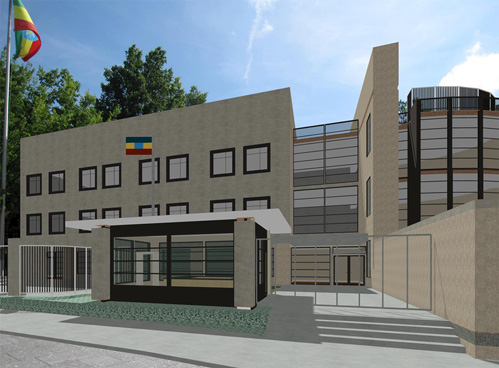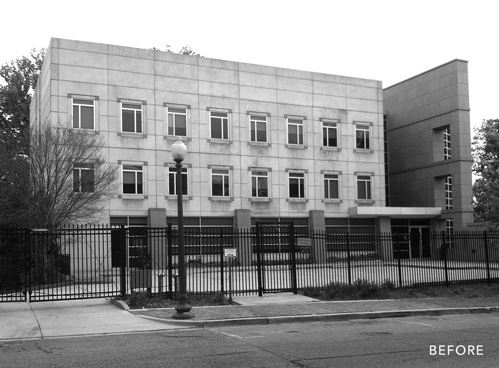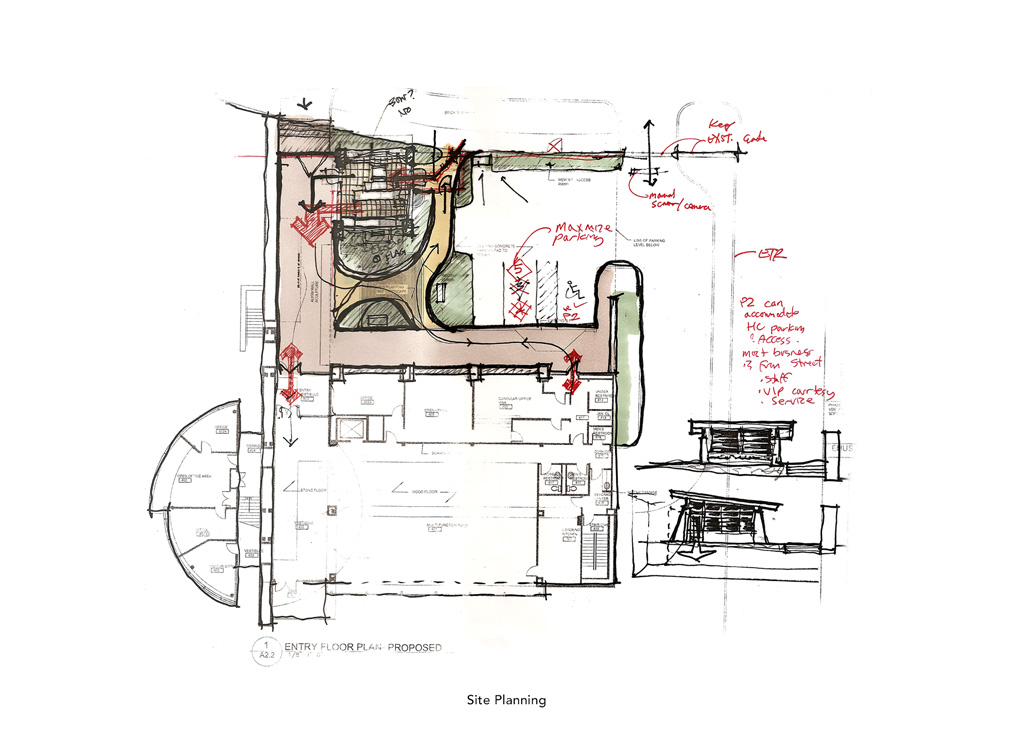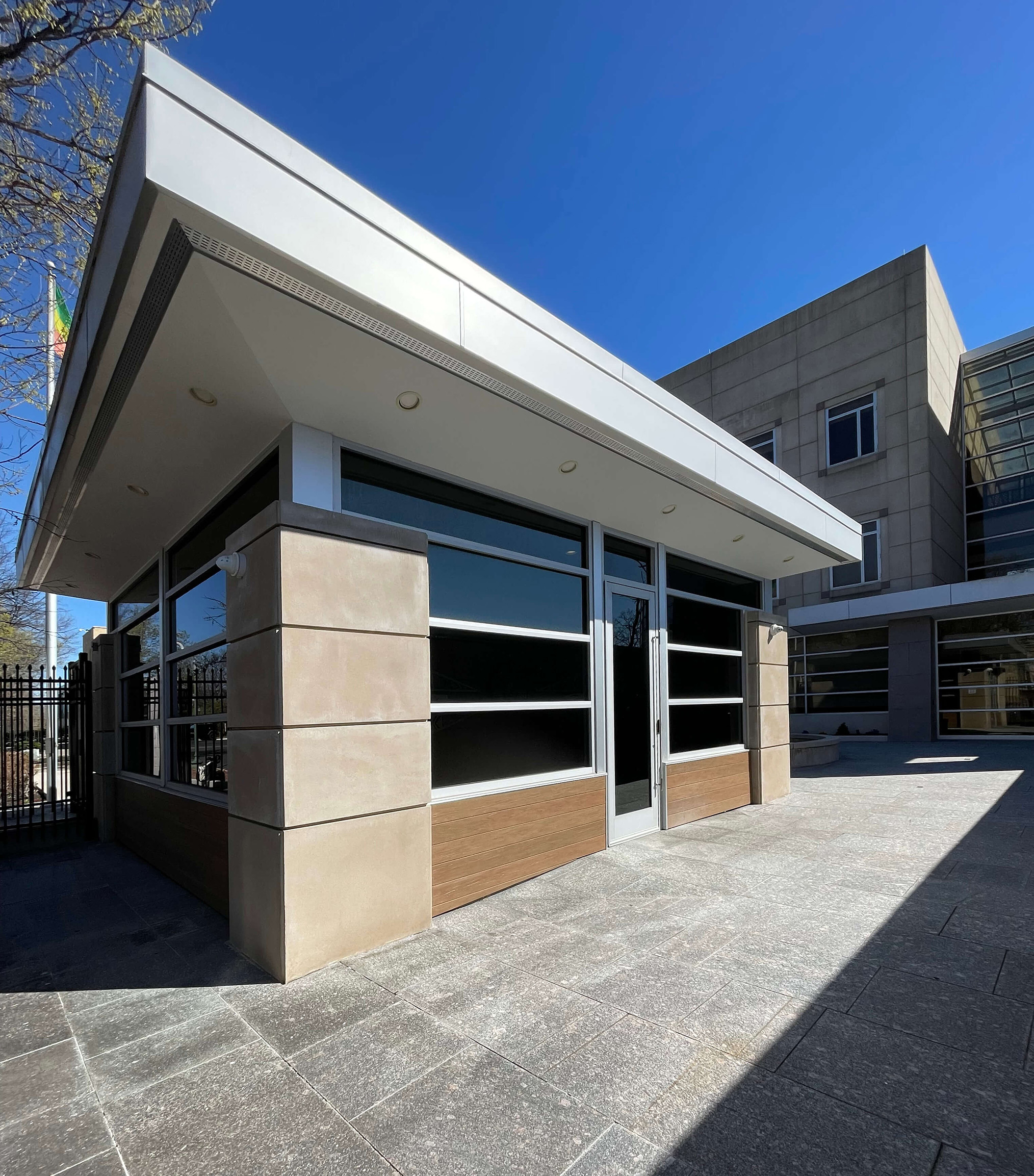 Credits
Structural Designer is Neubauer Consulting Engineers.
MPE Engineer is RK Consulting.
General Contractor is Parkinson Construction Company.