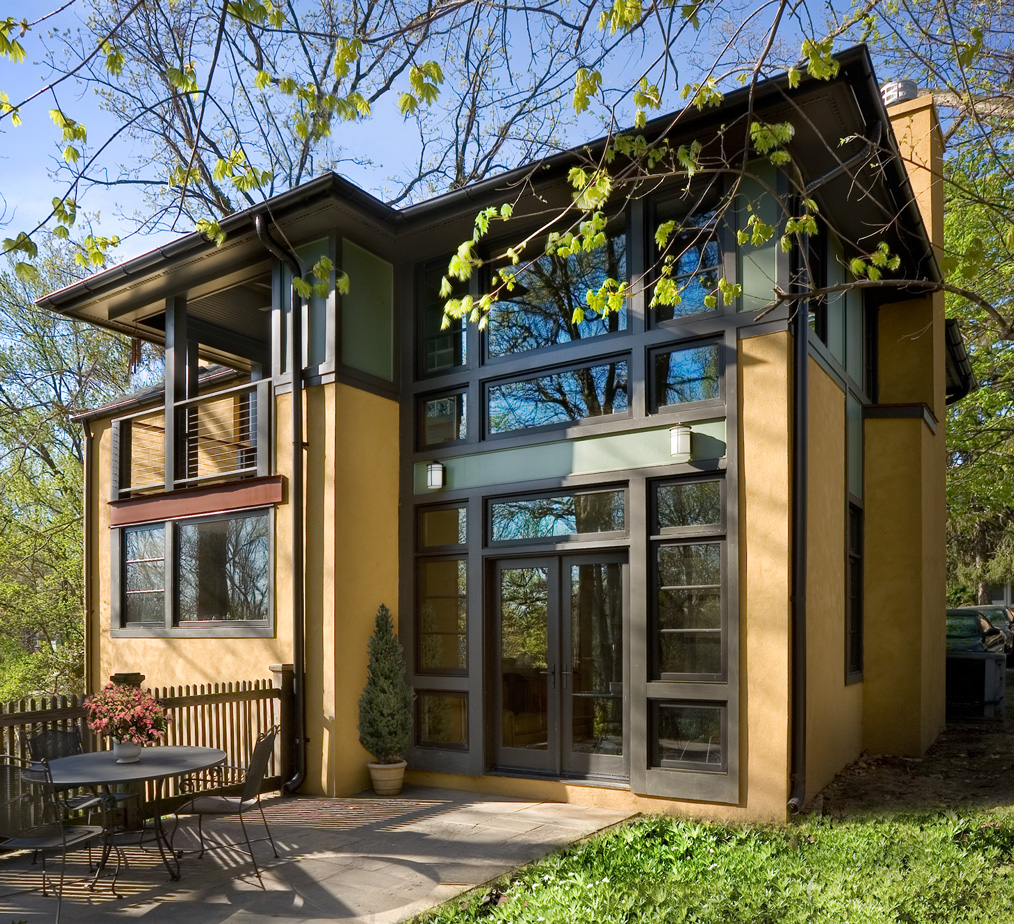 Modern Transformation
TAKOMA PARK, MARYLAND
This Takoma Park addition and renovation dramatically transformed an ordinary brick colonial box into an expansive modern home. The client wanted clean, open spaces that flow from interior to exterior. A generous wall of glass enhances the connection to the rear terrace and beyond. The new master bedroom has a vaulted ceiling and private balcony that opens up to the trees. An exterior facelift with bands of colored stucco siding and a new glass and steel entrance canopy completed the transformation.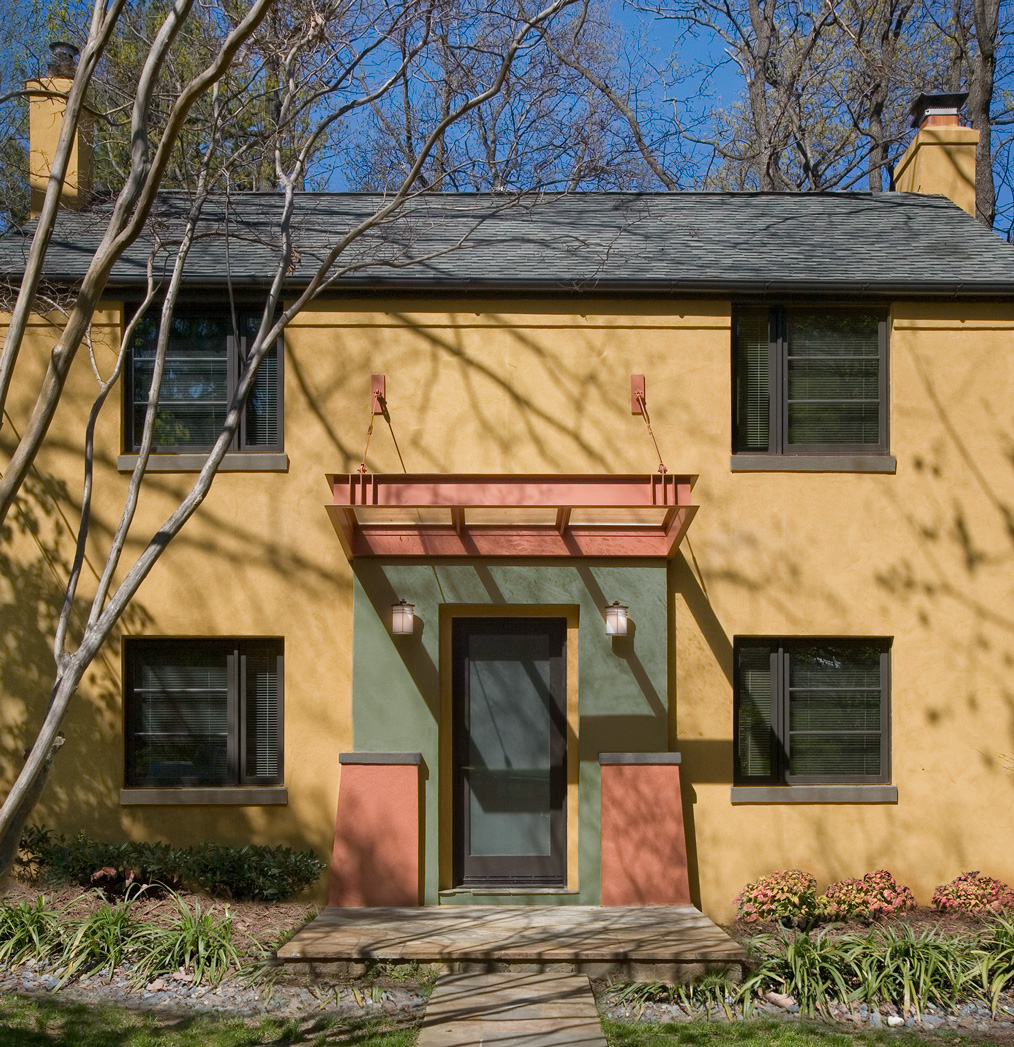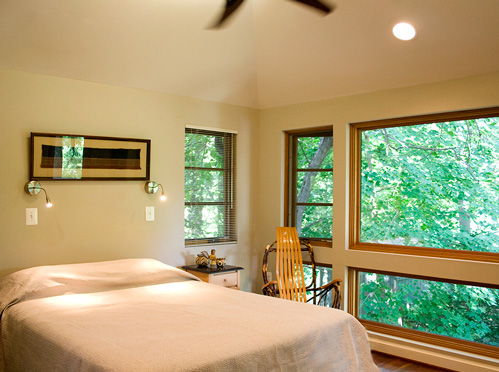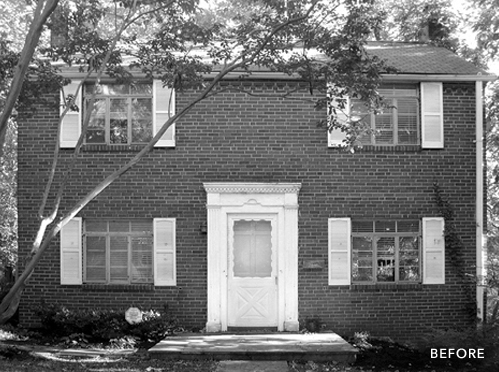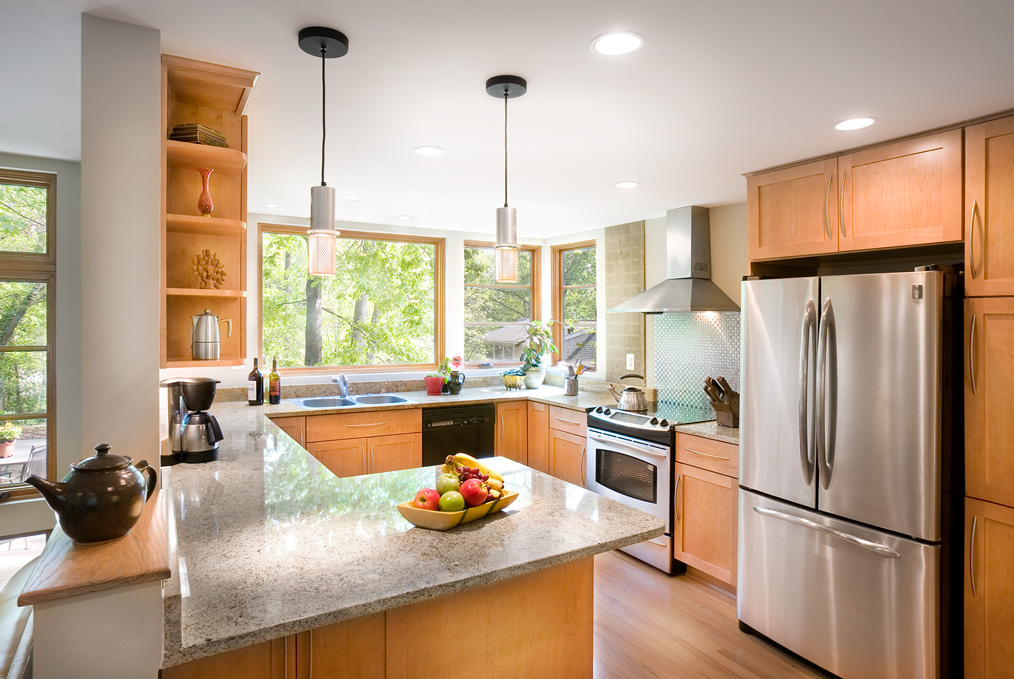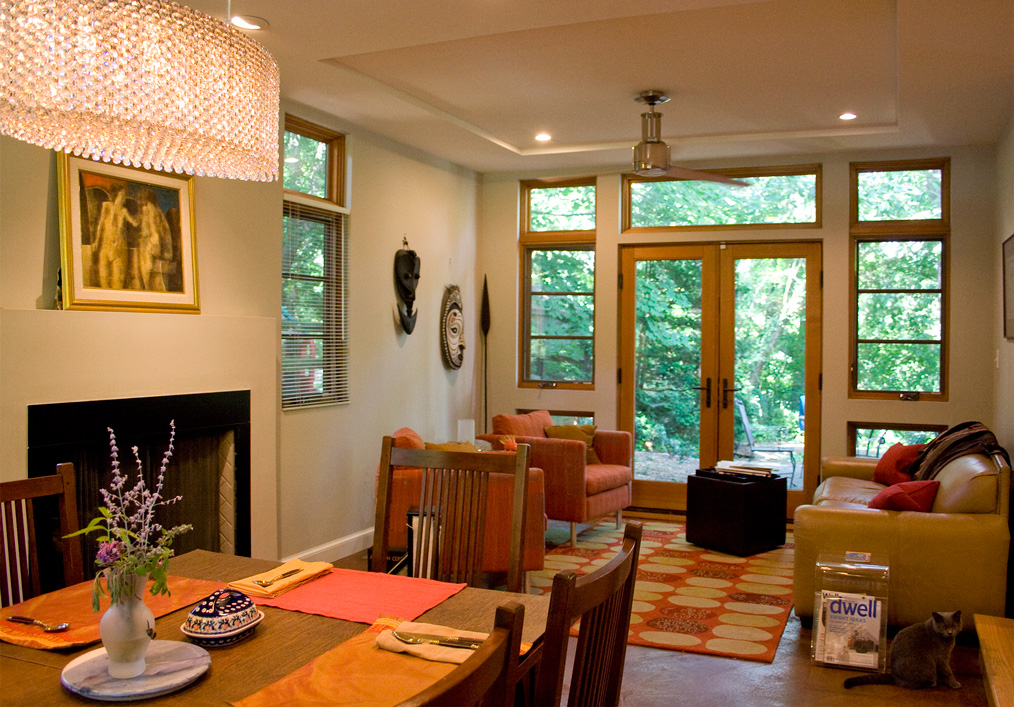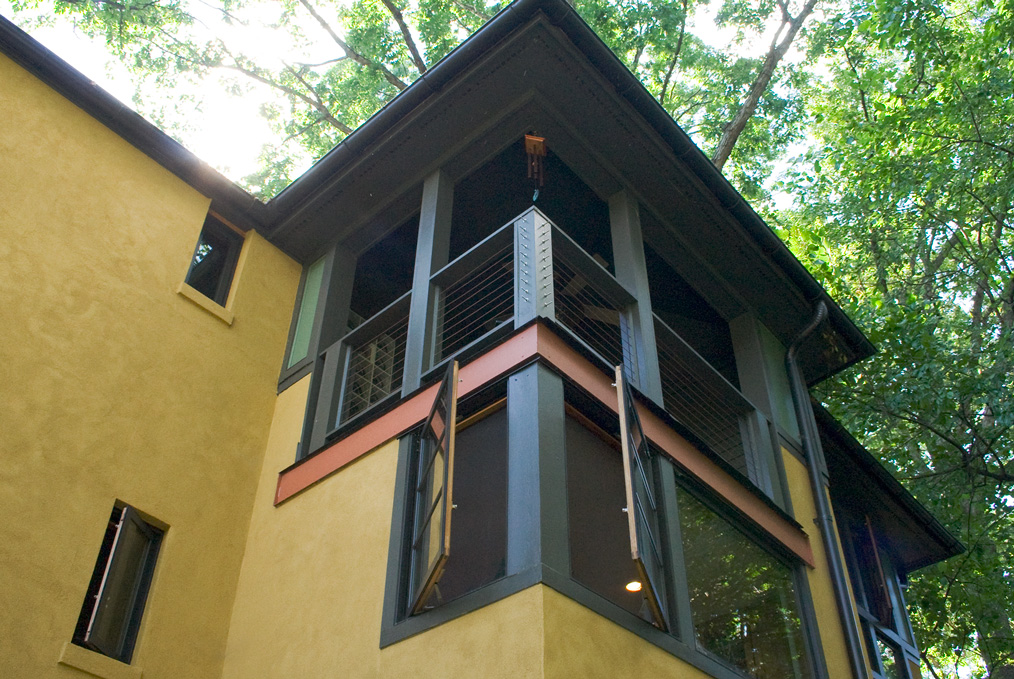 Credits
Scott Wilets, AIA, was Project Architect while working at BFM Architects.
Photos by Michael Matsil Photography and Scott Wilets.